Collections bohemian rocks, woodstockiennes inspirations and creations of fashion designer Anna Sui is a romantic freshness concentrate azimutée and ethnicity. One whose sole philosophy to live his dreams, continues since the 90s to bring a vintage ultra contemporary note in the world of fashion.
Anna Sui is a native of Detroit, in the United States. She quickly developed a universe in itself: while children her age are playing with dolls, she likes to dress them in a manner at least unusual for a girl of 8 years. It draws magazines she cut hard, rock bands she listens to his 45s and pare her Barbies to destroy outfits.
Anna Sui is a young fundamentally optimistic and cheerful girl who believes in his dreams. When at the age of 17, she won a scholarship to Parsons School in New York, she knows she is on track. His parents (who she would later say that they are the source of his success, his mother had given him his artistic sense and his father practical sense) let it fly to New York.
At Parsons School, she met Steven Meisel, future international glory of photography, who became his friend and for whom she worked several times as a photo stylist. During his studies, the style of Anna Sui asserts: it combines opposites in his work become complementary, mixes the nostalgia of the past to current trends , approaches the little girl next to that of the "bad girl" and energizes the whole by a fundamentally energy rock and roll.
She loves the vintage pieces and falls in love with the hippie period, but trafficking in his way: a bit crazy, romantic and present. After graduation, she landed her first job as a stylist in sportswear. It will remain in this area until 1980. But the girl who lookait her dolls and sewed hippies rock outfits do not flourish in this sector.
That's why she decided to present six of his creations at the Boutique Show. His mini collection caused a sensation and is directly purchased by Macy's. Therefore, Anna Sui is leaving the sportswear and turns his New York apartment in the studio. For 10 years, it will link the smaller collections, refining his style and publicizing gradually the New Yorker sphere.
But it was in 1991, when she walked for the first time, that his popularity exploded. His romantic universe, mixing folklore and vintage, while smelling rock and roll, attracted buyers. In 1992 she opened her first boutique at 113 Greene Street in Soho. This plot stylist, and journalists continue to demand interviews to uncover the secrets of his particular world.
When asked about her inspirations, she speaks of this rock that has rocked his teens, this energy that emanates from the music, the desire she has to transform each of his shows in such a strong moment that 'a concert. Then she says she is lucky, because things that inspire can be easily transcribed on clothes, like rock but the past version of Joan Baez and travel.
Thus, a trip to Tibet was the starting point of one of its collections named "Tibet Surfer". It also reveals that the best reward she received was not the Perry Ellis Award for 1993, but the declaration of the man who told him that his wife was never as beautiful as when she was of Anna dress sui bought eight years ago.
Anna Sui creations have this faculty of living in time without aging: being born of a mix between different generations and cultures, they are undated, and any woman 17 to 77 years old can wear them. The designer says design his collections following a concept, a vision of fashion and not to target an age group. His challenge is to achieve to be at the forefront of fashion in order not to disappoint its customers, while maintaining its multicultural approach to fashion. It is this contradiction that inspires it: be fashion victim and still want to wear almost timeless clothes.
But the person she thinks – and that she always thought – by sewing her dresses is itself. For Ms. Sui, it would be nonsense to create things she did not ardently would desire as a consumer. Thus it develops its perfumes, cosmetic lines, shoes or jewelry, thinking of what she would find in his shop, while still being gently provocative and playful candidly.
His claw exports wonderfully in Osaka, Tokyo, Los Angeles, Paris and London … Anna Sui is a creative consistent with itself, which has always ignored the codes and large movements, yet she does fearlessly pushed its own codes when the latter insupportent. Thus, in his last statement the summer of 2008, she turned to dross hippie imagery to give way to psychedelic seventies silhouettes release, which reinvigorated style and placed his bestseller parade of fashion week New Yorker…
Gallery
Review Anna sui products collection in 2010
Source: desterlee.wordpress.com
Anna Sui
Source: www.parfumo.net
Review: Anna Sui Lip Rouge D 373
Source: lauraleialee.blogspot.com
Anna Sui
Source: www.parfumo.net
Anna Sui Fall 2014 Lipstick M & Rose Cheek Color: Review …
Source: www.thehappysloths.com
Anna Sui Drama Queen Lipstick
Source: www.canadianfashionista.net
Anna Sui
Source: www.parfumo.net
Night of Fancy Anna Sui perfume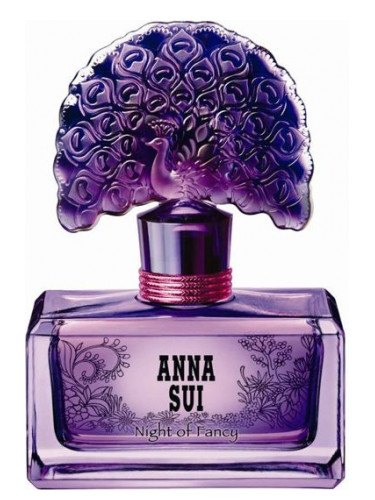 Source: www.fragrantica.com
Anna Sui Forbidden Affair reviews, photos
Source: www.makeupalley.com
Anna Sui Fall 2015 Makeup Collection Swatches and Review …
Source: www.raincouverbeauty.com
Anna Sui lipstick review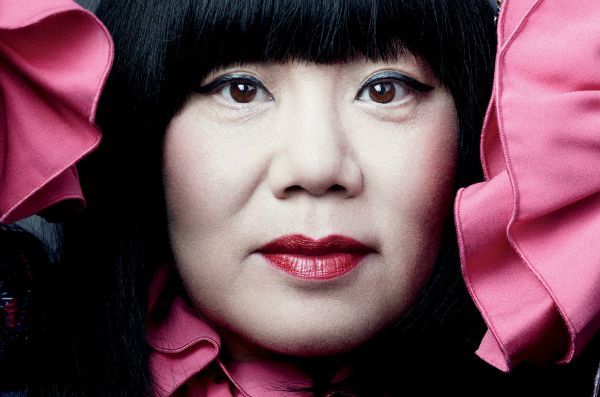 Source: www.beautylab.nl
Reformulated: Anna Sui Lipstick in 301, swatches and …
Source: maddyloves.wordpress.com
Anna Sui
Source: www.parfumo.net
Anna Sui
Source: www.parfumo.net
Becky Bedbug: Review // Anna Sui Liquid Foundation
Source: www.beckybedbug.com
Anna Sui
Source: www.parfumo.net
Anna Sui Lip Gloss C in #401: Review and Swatches
Source: www.thehappysloths.com
Singapore Beauty, Travel and Lifestyle Blog: Anna Sui …
Source: faithyvanitytable.blogspot.com
Anna Sui Rose Cheek Blush Review
Source: www.kimdaoblog.com
Anna Sui Lip Gloss C in #401: Review and Swatches
Source: www.thehappysloths.com