For Spring-Summer 2015 collection is staged the dragonfly woman Aquilano.Rimondi, made of very fine and light clothing and the colors of nature.
Is inspired by nature the new Spring-Summer 2015 collection of Aquilano, who marched at the Milan Fashion Week. Soft dresses that flatter the silhouette, long-limbed suits with flared colorful prints and long skirts to the knees that give a sense of lightness and make it look like a dragonfly woman ready to soar into the sky.
Creative flair and eccentricity
For this new collection, the designer duo Aquilano.Rimondi mixes past and present, in a mix of new and memories of the past. We find, therefore, pleated dresses, delicate transparencies and a woman in the style of the fifties, which alternate with shirts in jeans paired with amazing skirts in chiffon fabric; and even clothes that inspired by oriental kimonos.
The result is heterogeneous and unpredictable collection, sometimes eccentric and original.Every detail, from the choice of fabrics to the cut, highlights careful research of the subject and a passion for craftsmanship, typical of the designer clothes. The choice of colors is well studied, are those of nature, bright, colorful, yet very chic and elegant, such as white, green, black, blue and suede.
After the minimalism and sobriety by Gabriele Colangelo, Aquilano Rimondi offer a lively collection and particular, they dominated the colors and above all very different from each other tissues and often antithetical, from opaque to those shiny, through transparency and tissues super opaque. The watchword is to experiment with dresses, skirts, shirts and outerwear that often combine fabrics, colors and different processes. Many details and decorations, making each more rich and distinctive head. First, the embroidery but also prints and decorations in the shape of dragonfly, the animal symbol of this spring-summer 2015, a symbol of elegance, lightness and freedom.
Dragonflies and colors: a tribute to nature
In this new collection, the Maison Aquilano.Rimondi expresses her creativity and does so by combining different colors and fabrics. As in clothes with blue bodice and skirt in blue silk voile, embroidered with green water. Also very beautiful dresses in beige with a dense embroidery, coral detail and red belt that highlights life. bright colors and a tribute to nature with the inevitable dragonfly that we find in the skirts, dresses and blue silk coats, with Oriental shape. The teal and electric blue light up the walkway, matched with softer colors and less flashy outfits such as beige, gray and white.
Gallery
"AQUILANO.RIMONDI" Full Show Spring Summer 2015 Milan by …
Source: www.youtube.com
Aquilano e Rimondi – Spring 2015 RTW
Source: nymag.com
Aquilano.Rimondi Resort 2016 Collection Photos
Source: www.vogue.com
Aquilano e Rimondi – Fall 2013 RTW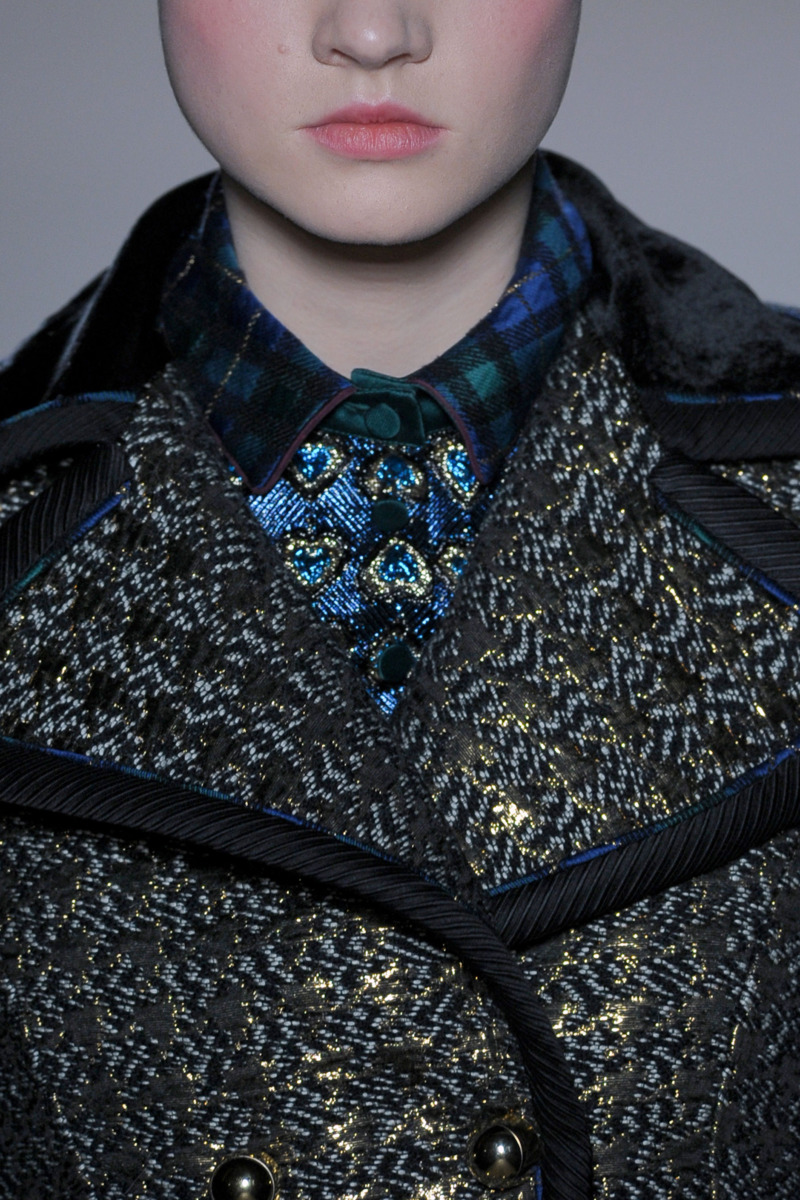 Source: nymag.com
Spring Trend: Lupita Nyong'o, Rita Ora, and Stella …
Source: lockerdome.com
ELISABETTA FRANCHI – Atlas Magazine
Source: theatlasmagazine.com
Makeup trends 2018 for glowy skin, curly lashes and …
Source: www.adversus.com
Ermanno Scervino Spring 2018 Fashion Show Details
Source: theimpression.com
Vanityfair.it
Source: www.vanityfair.it
Vanityfair.it
Source: www.vanityfair.it
Vanityfair.it
Source: www.vanityfair.it
Fashion Inspired By Nature: Russian Artist Compares Famous …
Source: www.demilked.com
Spring/ Summer 2018 Fashion Trends
Source: glowsly.com
14 best Katie Couric images on Pinterest
Source: www.pinterest.com
1940s Fashion
Source: chocolatefashionblog.wordpress.com
301 Moved Permanently
Source: chocolatefashionblog.wordpress.com
Cutest Models in the world: Perfect Faces increible …
Source: cutestgirlsintheworld.blogspot.com
Aquilano Rimondi Ready To Wear Fall Winter 2016 Milan …
Source: nowfashion.com
Vanityfair.it
Source: www.vanityfair.it
Vanityfair.it
Source: www.vanityfair.it